Summer's supposed to be coming to a close but it is still way too hot!
So! I've picked some of my favorite flavors to give you a bonus discount on – 1922, Strawberry Lemonade, and Spearmint Gum.
Get the bonus discount now!
1922, Slemonade, and Spearmint Gum Bonus Discount
+60% off in-house e-juice
EXPIRES August 7th!
Code:Cheers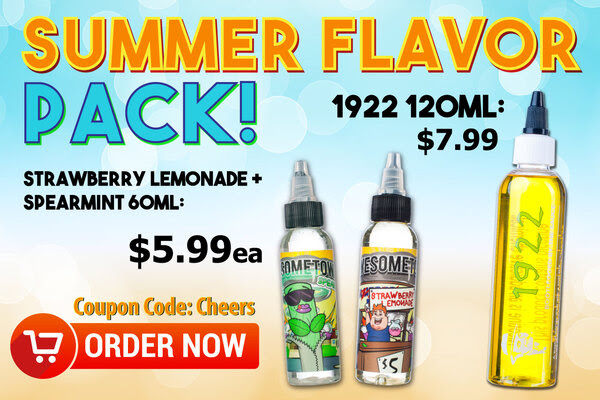 Shop now at www.thesaucela.com