One of the most versatile fruits, common knowledge claims that the apricot was originally cultivated in China, till the Persians discovered it. There's also dispute that it originated in Armenia since the fruit has been cultivated there since ancient times.
Good Source of Vitamin A:
Apricots are packed with Vitamin A, which is also known as retinol. It's fat soluble, and helps in the enhancement of vision, among other things. And it keeps the immune system in check, protecting your skin in the process. Retinol and Beta Carotene (also present in apricots) also reduces the chances of you developing a serious eye-related disorder called Neovascular ARMD – an age-related macular degeneration that causes loss of vision over the years
Rich in Fiber:
Whether you eat it dried, or fresh, apricots are a good source of dietary fiber. Given that the retinol in apricot is fat soluble, the fruit dissolves in the body easily, and the important nutrients are easily absorbed by the system. And it breaks down fatty acids fast, which means your digestion is in order. And not only that, the fruit protects you from gastrointestinal concerns by cleaning out the intestines regularly.
Good for Your Heart
Given that the fruit is high on fiber content, it helps to reduce the bad cholesterol content in the body, and that means your heart is protected. And at the same time, it increases the good cholesterol. Plus the potassium content in the fruit balances the electrolyte levels in our system, keeping our heart muscles in order. All you have to do is eat one or two fresh apricots every day, or a handful of dried ones.
Apricot

DIY Vape

Flavor Concentrate By Capella
Add juicy apricot to your DIY mix! This is a wonderfully sweet rendition of a ripe apricot. You get the rich, sweet notes from the juice of a ripe apricot and it's so good that you can almost feel the texture of the fruit!
Recommendations
Recommended Mixing Quantity: 8%
Pairs Well With: Blackberry, Lemon Lime, Harvest Berry
Note: This is not e-liquid! Do not vape or otherwise ingest this product without dilution.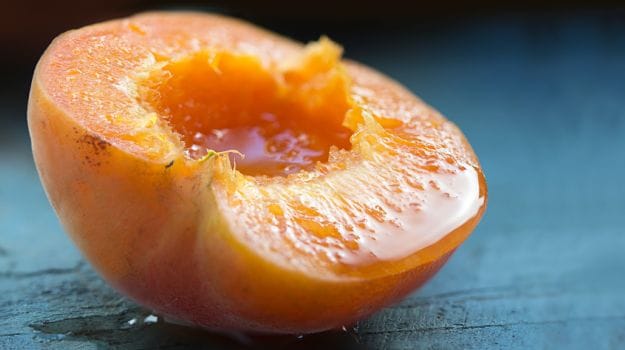 Get it for $2.99 at www.thesaucela.com